Stonehenge Stone Circle News and Information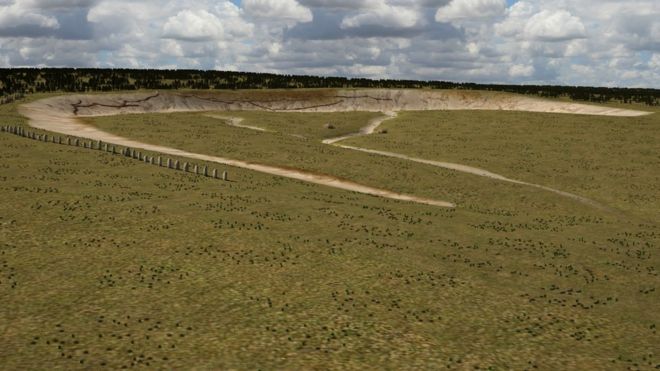 Using ground-penetrating radar, some 100 stones were found at the Durrington Walls "superhenge", a later bank built close to Stonehenge.
The Stonehenge Living Landscapes team has been researching the ancient monument site in a five-year project.
Finding the stones was "fantastically lucky", researchers said.
The stones may have originally measured up to 4.5m (14ft) in height and had been pushed over the edge of Durrington Walls.
The site, which is thought to have been built about 4,500 years ago, is about 1.8 miles (3km) from Stonehenge, Wiltshire.
The stones were found on the edge of the Durrington Walls "henge", or bank, an area which had not yet been studied by researchers.
View original post 250 more words